New!
Workshop:
Designing your Monogram and Cipher (Catherine Jordan): Sept. 19, 2014

Workshop:
Creating Needlework Maps (Catherine Jordan): Sept. 20-21, 2014
Questions about NSG?
Ask at membership@northwestsamplerguild.com

Shop NSG!
Guilda's Boutique has LOTS of deals!!

Newsletter!
Our quarterly newsletter is available online to members. Once you're in, click "Files" on the left. Contact us at newsletter@northwestsamplerguild.com for more information.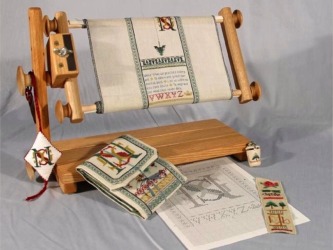 Support our advertisers!
Acorns & Threads
Acorn Street Shop
American Dream Products
Attic Needleworks
Gloriana Threads
The Silver Needle