New!
Kit:
Early Spring Lambs (Catherine C. Theron):
Order deadline: December 12, 2015

Workshops:
Common Thread Sampler 2 (Jeannette Douglas): Feb. 26, 2016
Learning Stitches Sampler (Jeannette Douglas): Feb. 27, 2016
Questions about NSG?
Ask at membership@northwestsamplerguild.com

Newsletter!
Our quarterly newsletter is available online to members. Once you're in, click "Files" on the left. Contact us at newsletter@northwestsamplerguild.com for more information.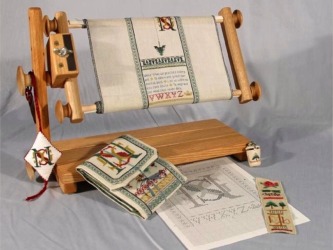 Support our advertisers!
DeStash and DeClutter Ebay Sales